WINNER OF THE 2013 NED KELLY AWARD FOR BEST CRIME FICTION

"A flawless novel that offers everything one could wish for in crime fiction: an enveloping sense of time and place, well-drawn and compelling characters and a suspenseful story that rips along at a cracking pace while still allowing a thought-provoking theme to be explored." Ned Kelly Awards Judges comment.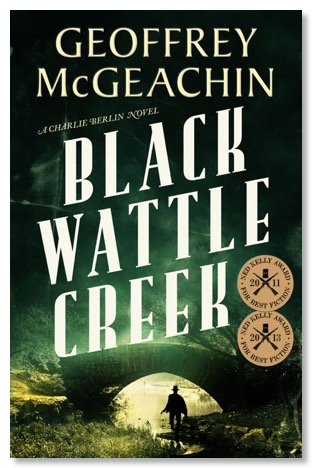 The insane are running the asylum in this cracking Charlie Berlin thriller.
It's September 1957, two days before the VFL grand final, and Detective Sergeant Charlie Berlin finally has some time off. But there's no rest for this decent if damaged man, still troubled by his wartime experience as a bomber pilot and POW. A recently widowed friend asks a favour and he's dropped into something much bigger than he bargained for.
Berlin discovers a Melbourne funeral parlour has been burying bodies with parts missing and when a Hungarian emigre hearse driver points him in the right direction it quickly becomes clear that anyone asking questions is also asking for trouble.
With his offsider beaten and left for dead, witnesses warned off and Special Branch on his case, Berlin realises even his young family may be in danger.
His pursuit of the truth leads Berlin to Blackwattle Creek, once an asylum for the criminally insane and now home to even darker evils. And if Charlie thought government machinations during World War II were devious, those of the Cold War leave them for dead.


A rattling good tale with a dry wit and a sobering core, this second Charlie Berlin mystery confirms Geoffrey McGeachin as one of our most entertaining and accomplished crime writers.