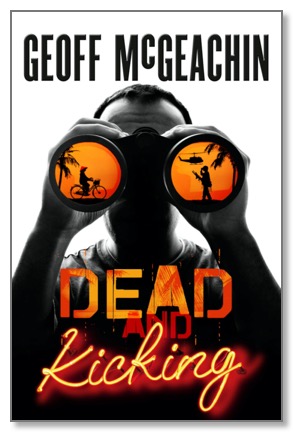 In
another page-turning thriller, Geoff McGeachin takes us racing through the adrenalin-charged streets of Saigon and Hong Kong, through Darwin and the Top End, and along Canberra's corridors of power.
Shooting stills on a war movie in Vietnam, photographer and undercover agent Alby Murdoch snaps a picture of the wrong passing cyclo and suddenly more action is taking place off camera than on. He finds himself dodging bullets in the andrenalin-charged streets of Saigon, Hong Kong and Macau and in the parched outback of Australia's Top End, hot on the trail of an Aussie military legend missing presumed dead for over thirty years.
With former flame, the bootylicious celebrity chef Jezebel Quick, and new friend, the alluring police sharpshooter Lieutenant Nhu Hoang, Alby is thrust into the murky, watch-your-back world of casino crime lords, rogue expats, bent politicians, contract assassins and killer fish.
And when he discovers that the latest seafood sensation heading for the menus of Australian restaurants might be about to cause a crippling ecological disaster, Alby needs all his undercover experience, charm, quick wits and the help of a few old mates to avoid becoming fish food.